View conversion rates across podcast players based on player impression data
Applies to: Brands, Agencies, and Publishers
Note: Reporting Campaigns, and any campaign beginning prior to January 2023, are not eligible to view Conversion Rates by Player, but can still view Impressions and Reach by Player.
What is Conversion Rate by Player?
On a campaign-level, Conversion Rate by Player is a metric designed to help you view and compare conversion rates, impressions, and reach across each podcast player. This data breakdown is available for all attribution campaigns for dynamic ad placements only (not embedded). Player information is gathered directly from the User Agent. Read more on User Agents here.
Where can I find Conversion Rates by Player?
This new metric is located in the Players tab within your campaign overview. Navigate to Measure > Campaigns and select the campaign you'd like to view, then click Players.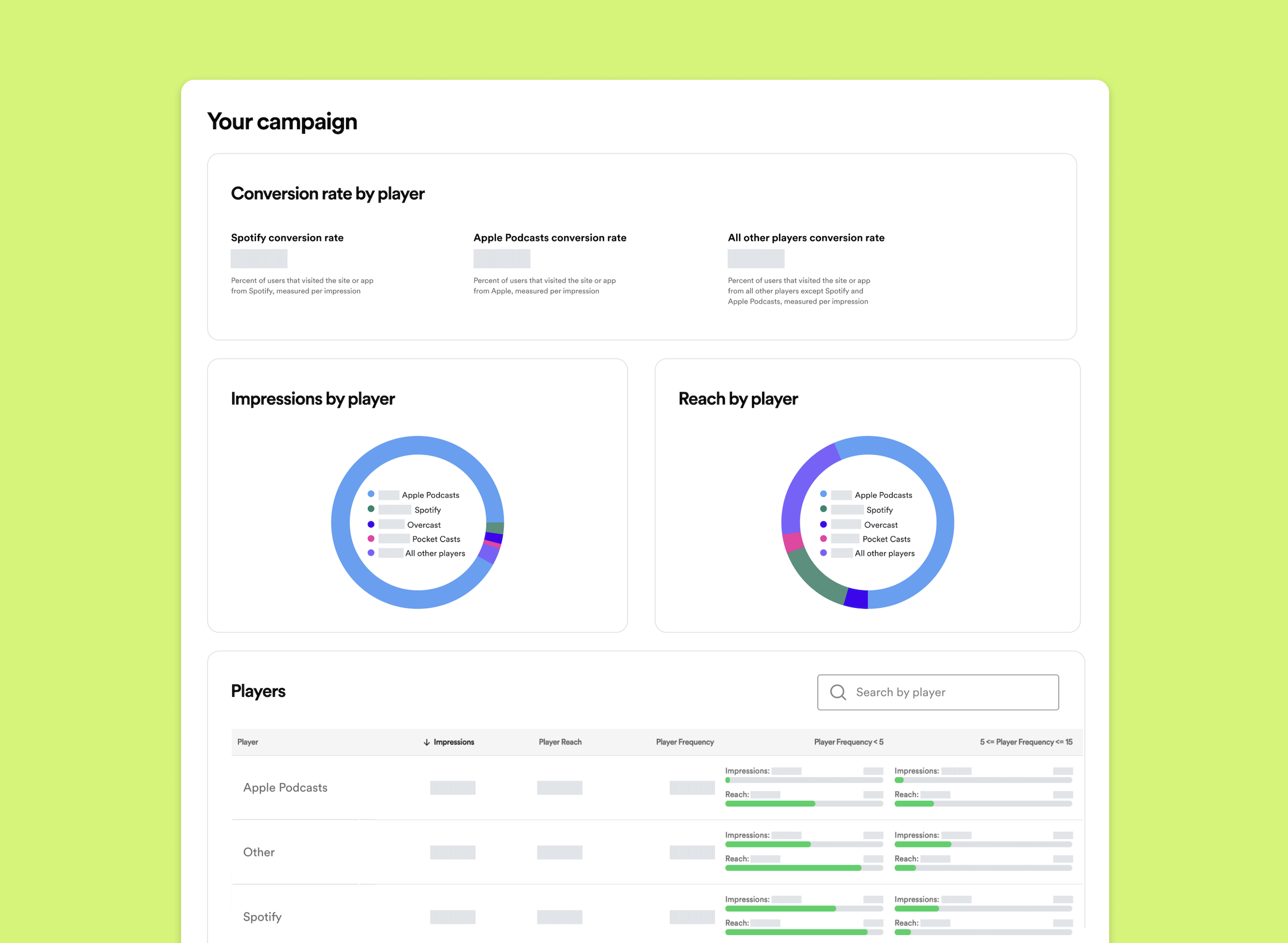 What information is available with this metric?
Conversion Rate by Player: A conversion rate specific to each podcast players (e.g., Spotify, Apple, etc.) calculated by impression
Player reach: Number of unique user agent and IP pairs that downloaded an episode on a specific podcast player
Player frequency: Number of times a unique user agent and IP pair was exposed to an ad on a specific podcast player