Track ad spend and delivery in real-time
What is Campaign Reporting?
Campaign Reporting has the information advertisers need to manage your campaigns. You are able to monitor ad spend and delivery from a single dashboard, providing a holistic view of reach and frequency across multiple tactics or multiple campaigns.
Answer questions like:
How many impressions has my campaign delivered to date?
Across all of my campaign tactics, how many unique households are my ads reaching?
What's my audience streaming on Spotify?
Categories of Metrics in Spotify Ad Analytics
Delivery: Includes impressions, household reach, and household frequency.

Can be further evaluated based on Overlap, Location, and Players.
Spotify media will include reach and frequency metrics as well, to understand how many unique listeners streamed your ad on Spotify.

Audience Insights: Includes summaries of demographics, device type, interests, and streaming behavior (e.g. favorite playlists, music genres, etc.) for listeners who streamed your ad on Spotify. For Spotify media only.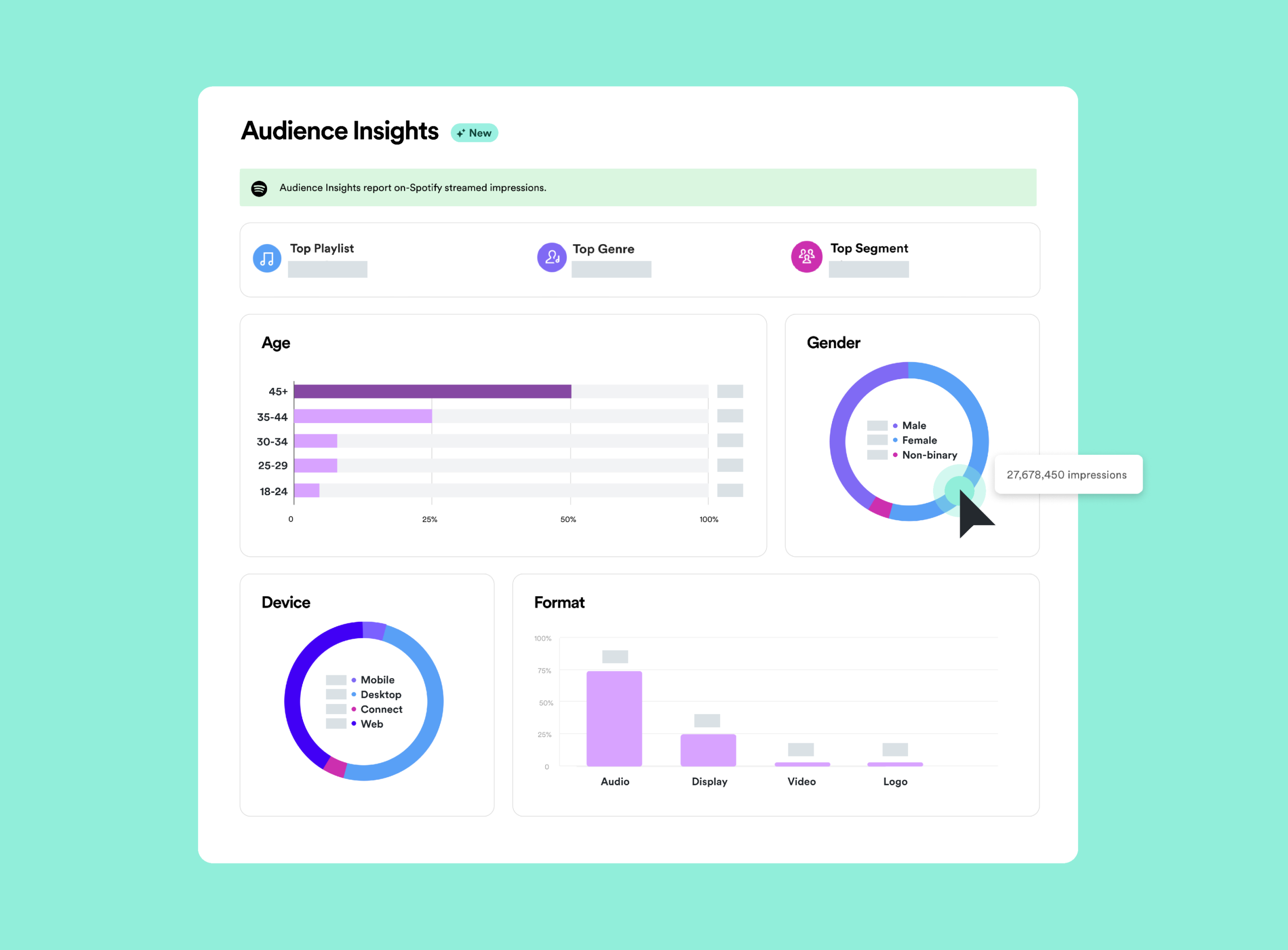 Frequently Asked Questions
Who can use Campaign Reporting?

Campaign Reporting is available to any advertiser with a Spotify Ad Analytics account, free of charge.

What types of media can be measured?
Spotify Ad Analytics measures all Spotify media, including audio, video, and display ads across music and podcasts. Spotify Ad Analytics measures audio ads across non-Spotify media.
How do I start using Campaign Reporting? Do I need to install the Spotify Pixel?
The Spotify Pixel is not required to activate Campaign Reporting, but you will have access to Campaign Reporting when you measure attribution with the Spotify Pixel. If you're interested in learning more about reporting-only campaigns, check out this help article on the subject.
Am I able to export reports?
Yes! Follow these instructions to learn more.